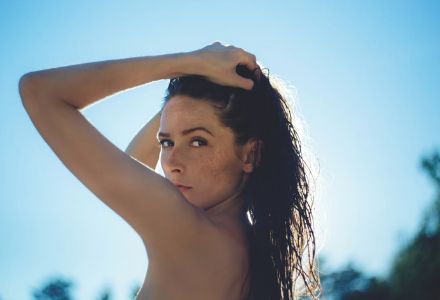 Welcome to today's blog, which focuses on IPL therapy. IT's something we've offered here in Knightsbridge for several years, and we've helped clients from in and around the area transform their skin and confidence with the highly effective treatment. From what it is, to how it works, to what you can expect from your results, discover all about IPL with our team.
So, what is IPL?
It's a treatment that uses heat to break down targeted tissue, which can be the cause of multiple concerns:
 Rosacea, thread veins and facial redness
 Pigmentation and uneven skin tone
 Lines, wrinkles and sun damage
 Mild acne
It works through wavelengths of pulsating light energy targeting your affected skin.
How long does IPL treatment take?
Treatment in our Knightsbridge clinic typically takes around 30-45 minutes. This depends on your condition, the size of the treated area and your unique skin type and texture.
What are the results like for IPL?
You can expect:
Smoother-looking skin, especially targeting lines and wrinkles
A reduction in redness and pigmentation
A reduction in pore size
General improvement in tone, texture and clarity
Repeat, regular treatments may be needed to experience long-lasting results.
Who can undergo treatment?
Most men and women are subject to a consultation. We don't carry out IPL on pregnant or breastfeeding women. You must be over 18 for this treatment.
What about risks and downtime?
Mild, short-term redness may be experienced but should pass in a matter of hours. Serious risks aren't expected. In addition, most clients don't report pain, just tingling or warmth in the treated area. We'll do all we can to ensure you're comfortable throughout, including a post-procedure cooling gel.
What can IPL do about hair removal?
Yes, IPL can also be used for hair removal treatment.
How can it help with pigmentation?
It can target a variety of concerns within this umbrella, such as:
Dark spots related to hormonal changes
General skin discolouration
Freckles
Brown spots, liver spots and age spots
What do I need to bear in mind for treatment?
We ask our clients to avoid perfume, make-up and scented products in advance of treatment. You'll also need to avoid heat treatments (such as tan beds) and skin treatments (such as chemical peels). Take care if you take medicine or want to use over-the-counter pain relief. It's best to talk to a doctor about these ahead of treatment.
How do I book with you?
Our Kensington team is ready to help. Talk to our experts today to book an IPL consultation.
Return to News