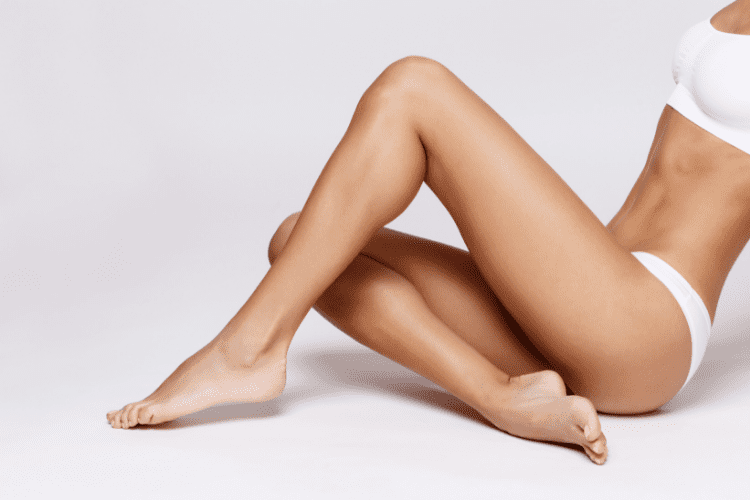 Whether you've already started the laser hair removal treatment process, or you're merely doing your research ahead of scheduling an appointment, we want every client to feel as informed as possible about their procedure. Today, we're answering questions about this popular treatment, covering results, cost, side effects and benefits. Read on to find out more.
Q: How is laser hair removal carried out?
Here in Knightsbridge, our team of professionals has been specially trained in carrying out laser hair removal treatment. To do this, we first book a consultation to assess your needs. Then, we schedule your sessions. The treatment itself involves using intense pulsed light to target hairs. The light is absorbed, converted to heat and breaks down the hair follicles to prevent or reduce regrowth.
Q: Which areas can be treated?
Our laser hair removal treatment here in Knightsbridge is ideal for many areas of your body, including the face and intimate areas. Most people target areas of the face (such as above the lips) and arms or legs, but it does vary from person to person.
Q: When will I see the results?
We typically suggest a course of 6-10 treatments to see lasting results, but it depends on the treatment area and the thickness and amount of hair you're targeting. Because hair grows in cycles, repeat sessions help ensure that every hair has been targeted with the laser.
Q: Why have laser hair treatment?
Our clients love their results – quick laser sessions that reduce and In many cases, permanently remove hair on the treatment area. Not only does it boost your confidence, but it can improve your appearance, save on the cost of salon treatments and be an alternative to at-home shaving or waxing.
Q: What about pain and downtime?
Laser hair treatment typically feels like a slight pinprick or tingling sensation. Most of our clients don't find it hurts, and there's not usually any downtime needed – though your skin may feel a little sensitive afterwards.
Q: How long do laser treatment sessions last?
Again, depending on the area and hair growth, anywhere from 15 minutes to 45 minutes. We'll be able to advise you better during your consultation.
Q: How do I book my laser treatment?
To book laser hair removal treatment here in Knightsbridge, get in touch with our expert team and we'll arrange a consultation at a time to suit you. We can't wait to help you start your smooth skin journey!
Return to News